Design and Selection Center Aims At Educating Homeowners with Remodeling Plans
By John Byrd
Foster Remodeling Solutions has launched its new 3,270 square foot Home Design and Selection Center in Lorton with an "Open House" on Saturday April 22 from 10:00am to 5:00pm.
The event will include seminars on a variety of topics ranging from "Kitchen and Bath Design" to "How to Plan a Successful Remodeling" to steps entailed in introducing "Aging-in-Place" modifications into the home. Seminar presenters are recognized experts in their respective specialties. Representatives from top manufacturers will also be on hand to answer questions about specific products, appliances and emerging technologies. Several manufacturers also will be contributing new products as raffle items.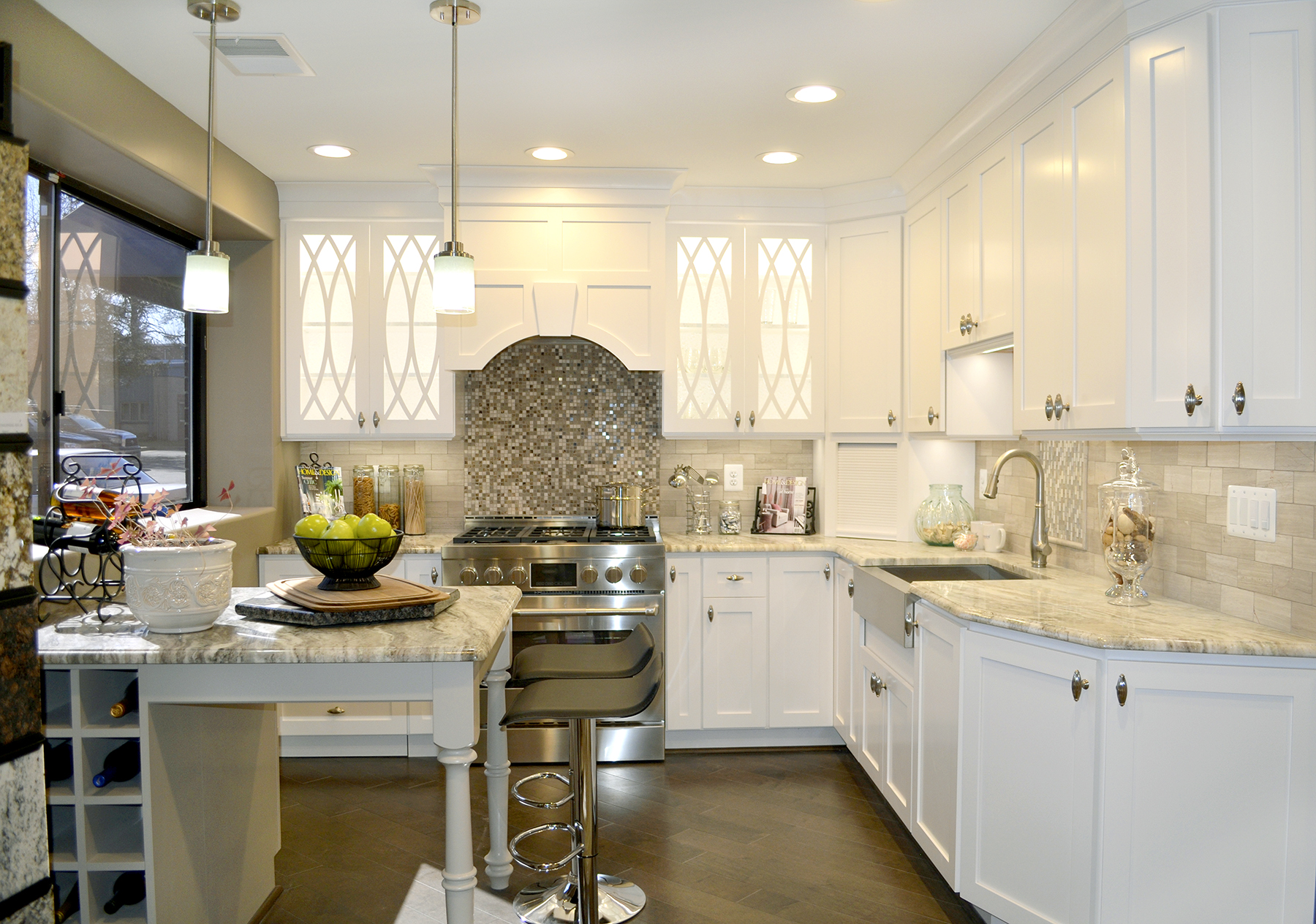 Visitors can arrive as early as 10am and freely browse the newly-expanded Design and Selection Center, which offers over 3,000 square feet of display space. Current and leading-edge building materials, home improvement products and Smart House devices are featured. Chef-prepared hors d'oeuvres and beverages will be served throughout the day.
There will be several full-sized kitchen and bathroom designs on view, vignettes featuring cabinets, vanities, flooring and lighting– even a full-sized outdoor court yard which spotlights break-through materials and styles being applied to roofing and siding.
The Open House will also be forum for conferring with experts affiliated with some of the nation's leading building products manufacturers, and to meet with a home improvement finance specialist.
"Our goal is to make it easy for attendees to find answers to an array of home improvement questions in a single day," says David Foster, who has operated Foster Remodeling Solution for over 34 years. "We encourage attendees to come prepared with questions, drawings and photos– and to bring interested friends and neighbors. All of the offerings are free and open to the public."
Design and Selection
The new show room is 30 per cent larger than its predecessor. The company has also expanded its offices to 9,400 feet, allocating more space for staff technical training and conferences with vendors. There are three design consultation rooms that allow homeowners to review in-progress design details of a home improvement on a flat screen television.
"Home improvement is a very dynamic industry," Foster observes. "You have to stay ahead of changing technologies and evolving practices. We're expanding-on methods for bringing ideas to homeowners that have already proven successful,"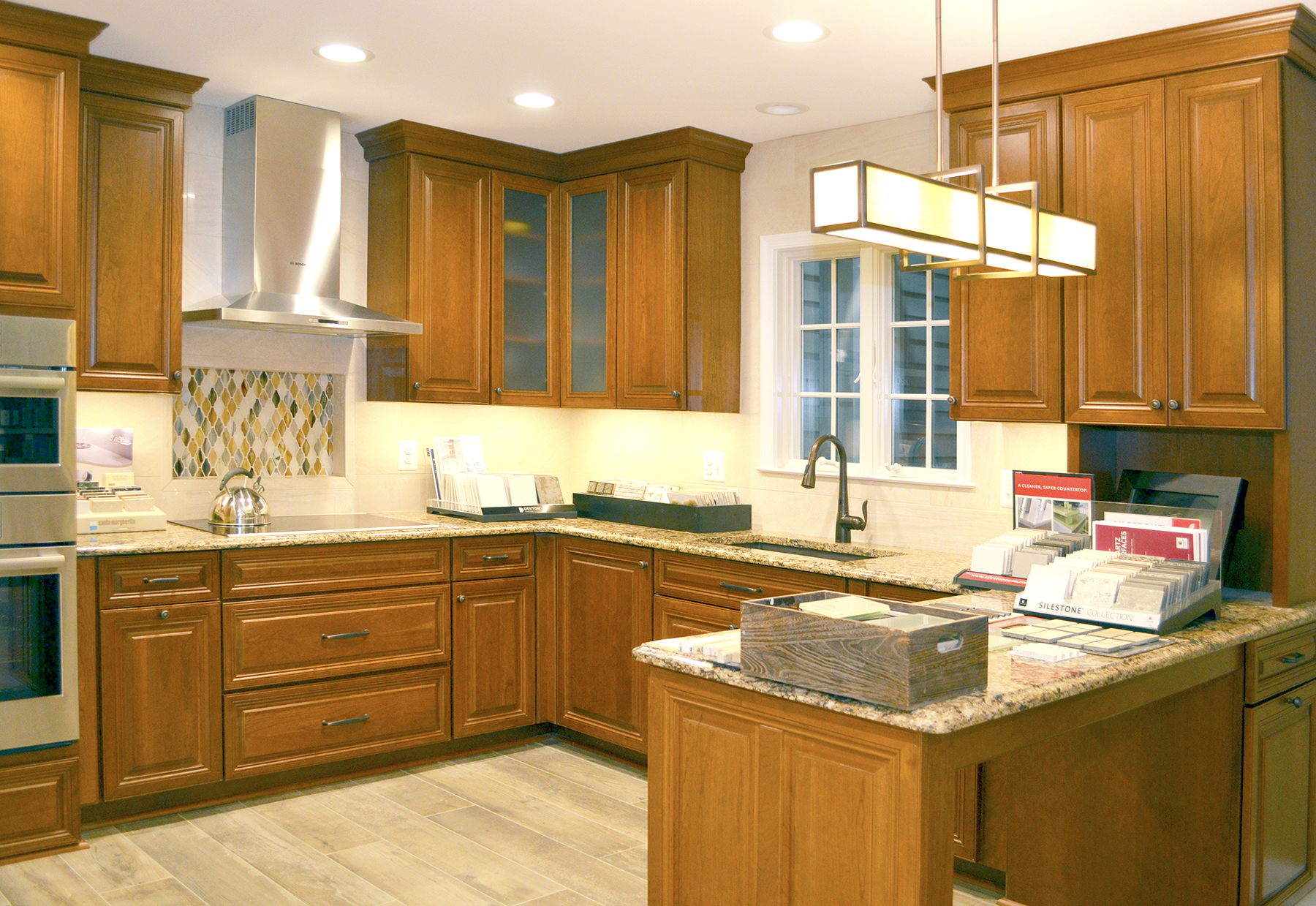 "The larger showroom and growing list of workshops is appreciably an organic response to the demand for useful information we encounter everyday, " he adds. "But this Open House will be more of an Exposition than we've offered in the past; we're building what we've learned about local homeowner interests."
The three one-hour seminars will be held at 11:00am, 1:00pm and 3:00 pm so that interested parties can attend all three without conflict.
• Design consultant Sean McLarty, a veteran remodeler with 33 years of professional experience, will provide critical tips on "Kitchen and Bathroom Remodeling" at 11:00 am;
• Dory Clemens, a space planning specialist, will conduct a seminar at 1:00 pm on "Aging-In-Place" applications. The session will focus how to assess which modifications to your home are most appropriate for near-term and foreseeable needs;
• At 3:00 pm, Chris Arnold— whose 25 years of remodeling experience embraces every facet of the industry– will discuss "How to Plan a Successful Remodel", including best options for financing a project.
        Manufacturer and Vendor Participation
Top-tier vendors and manufacturers participating in the Design Center have increased substantially in recent years.
Ferguson Enterprises, one of the largest wholesalers of such as bathroom fixture brands as Kolher, Moen and Mirabelle will have a representative on hand to answer questions and discuss trends and innovations.
Chris Clark of NVB Mortgage will help attendees assess current financing options.
A representation from DNB Wireless, a Florida company that specializes in Smart House technologies, will offer demonstrations on home systems management that can be operated via a Smart Phone app. DNB Wireless, a certified dealer for Control4 Home automation systems, recently established an office in the Design Center.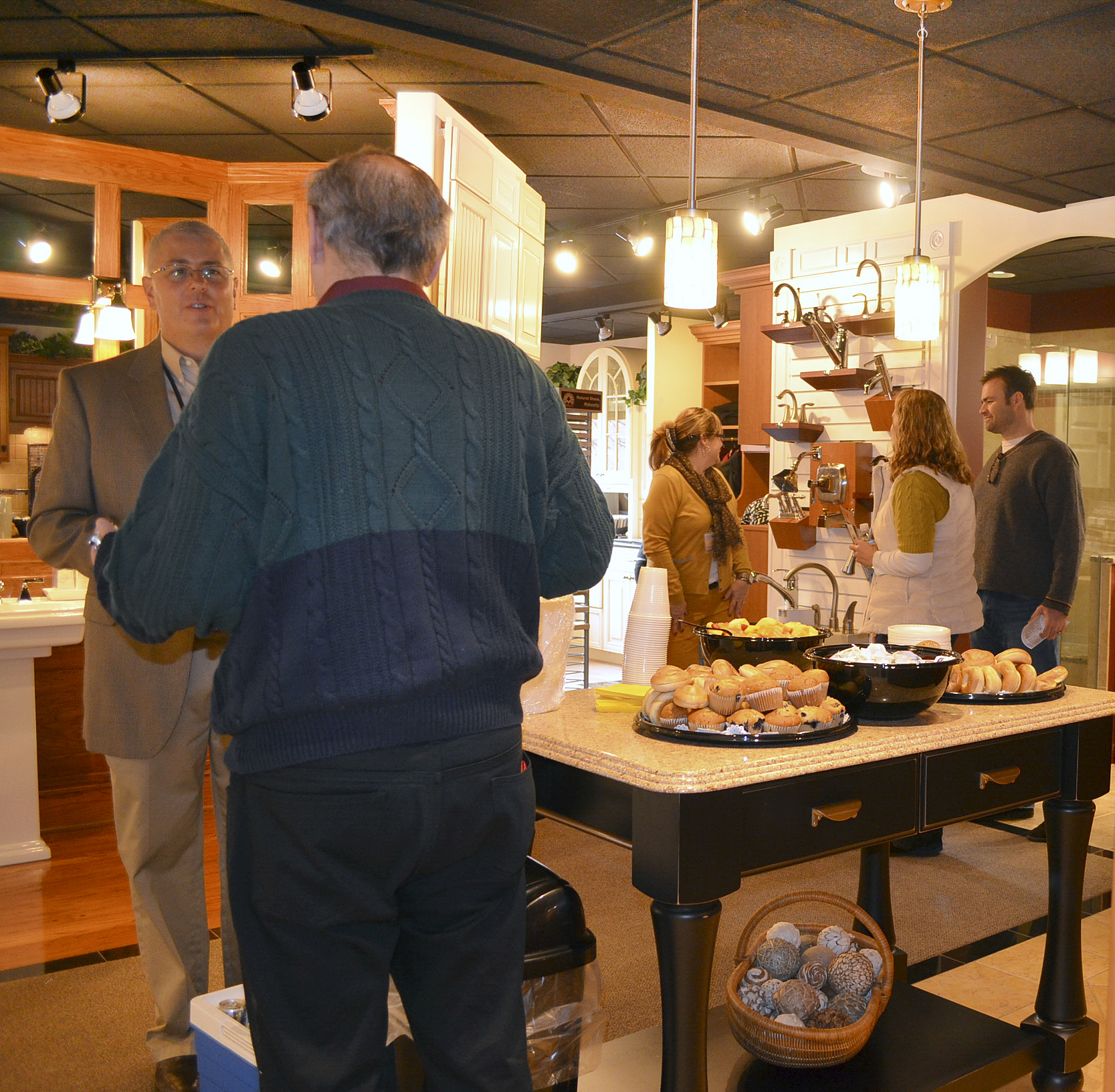 "While younger people readily embrace Smart technologies", Foster notes, "we're finding more people over sixty getting educated in this newer area of home improvement because they recognize the value these conveniences can bring to their lives."
Smart devices, which are increasingly manageable via a Smart phone, can be programmed control everything from house lights to HVAC to security systems.
"The front door bell can activate an audio/video system that allows a homeowner to see and talk to whoever is at the front door– even when they're not in the house", the remodeler says. "This can be a significant boon to personal safety and comfort."
Break-through applications, however, are by no means limited to the electronics arena, Foster points out. For instance:
Luxury Vinyl Plank (LVP) looks like wood, but is less expensive and much easier to replace. Optional cork or foam backing makes walking easier,
Ink-jet printing now being applied to porcelain tile has greatly expanded the aesthetic possibilities of this durable flooring material. Shades can range from 'high- gloss" to "textured" This has significantly augmented the interior designer's palette;
Quartz is gradually becoming more popular than granite, marble or natural stone for counter surface applications. It's low maintenance and offers a variety of colors, tones and shades;
Texturing techniques such as "brushing" now lend visual distinction to traditional hardwoods; ceramic-infusion, when applied, has resulted in floors that last longer.
Raffle
Several recently-introduced home improvement products are being offered as raffle prizes. Furguson is donating a Moxie showerhead with wireless speaker that plays music in the shower via Bluetooth technology; DNB Wireless will provide a Sonos Connect Wireless Amp for steaming music and a free custom installation for a flat screen TV of up to 65"; Appliance Connection has contributed a KitchenAid Mixer.
"Attendees only have to drop their raffle tickets in bowls designated for prizes they are most interested-in," Foster explains. "Winners will be notified even it they don't stay for the entire event."
"We find it's important to help homeowner's make informed decisions," Foster says. "But we hope this will also be an enjoyable and festive day for everyone."
Interested parties can register for the show room opening and for individual seminars online at www.fosterremodeling.com, or by calling 703-550-1371.